Deep Tissue / Sports Massage Colchester
Find relief from pain and injury with deep tissue or sports massage – a proven technique to aid recovery, support rehabilitation, and maintain a healthier body.
Deep Tissue Massage in Colchester
My specialist deep tissue massage is a strong yet nurturing  massage using slow, firm techniques to relax, lengthen and release restrictions in muscle and connective tissue layers.
Regular deep tissue massage helps to relieve general aches and pains and can keep chronic issues at bay. It is especially helpful for tense areas such as aching necks and shoulders and tense lower backs. It is a strong massage but will always be kept within the clients comfort levels. It can help everyone from the sedentary to elite sports people and anyone in between. Just one massage could make you feel like a new person but many incorporate it into their regular self care programme.
What can Deep Tissue / Sports Massage do for me?
Pain reduction
Relaxed muscles
Stress reduction
Improved sports performance
Greater elasticity of tissues
Increased flexibility and mobility
Prevention of future injury
Reduce tension in neck and shoulders
Reduce tension headaches
Sports Massage
Sports massage is a targeted deep tissue treatment which focuses on specific areas of the body to soften muscle tissue and aid healing from injury. It can relieve muscle tension and scar tissue, improve flexibility and mobility and speed up recovery time. Despite the name it is isn't just for athletes, it is a useful therapy in any injury whether sports related or not. Sports massage is very beneficial in the overall functionality of the musculoskeletal system and it can boost overall wellbeing due to pain reduction.
In my 21 years of practising massage I have had the pleasure of working with a varied client base, including pop stars and sports professionals such as Brian Ferry, Mel C, the Bristol Rugby Team, Colchester United, MMA Fighters, and even the British Army Bobsleigh team! This has given me an enormous amount of experience treating a wide variety of conditions, complaints, injuries, illnesses, and maintenance needs!
I offer massage from my Clinic in Colchester, Essex. To book an appointment or to chat me about whether deep tissue massage is suitable for your personal needs, just get in touch!
To book or to find out more call: 07971660127 or email me here.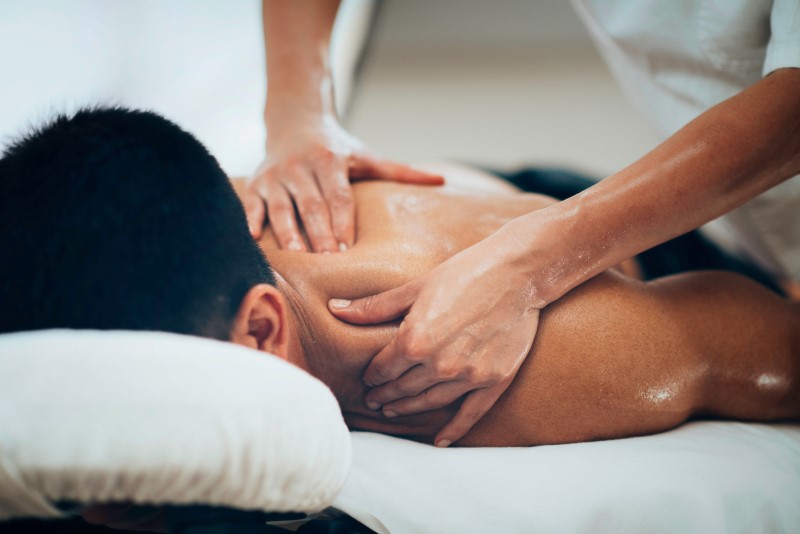 30 mins £35
45 Minute £45
60 mins £55
90 Mins £70
Course of 6 £275